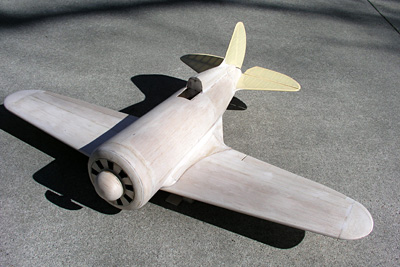 The completed airframe ready for finish. Weight at this stage is approximately 7.7 ounces.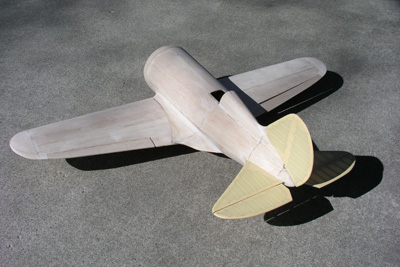 Prototype model was finished with .50 oz fiberglass cloth/resin and painted.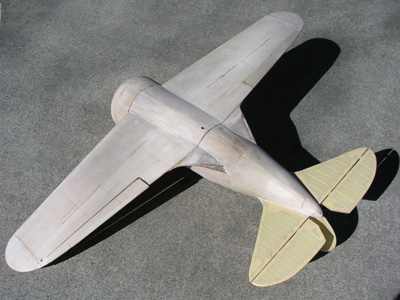 Tail surfaces were covered with Solite and painted.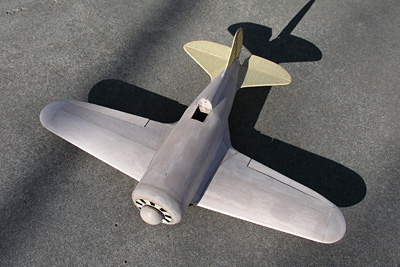 Model could be covered with an olive drab color iron on covering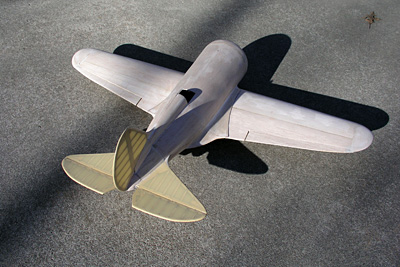 A laser cut shor kit is available for this aircraft.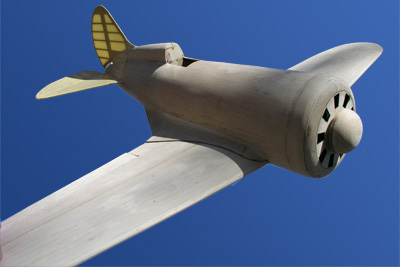 Prototype model has actually used a stock Goldberg spinner modified to look similart to the original Rate outline.