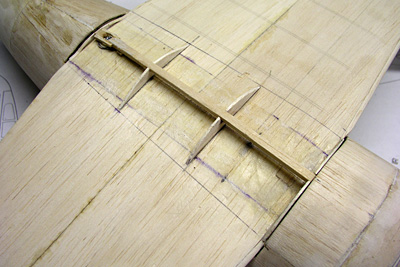 The bottom side of the wing if blended into the fuselage by installing some small formers to the bottom of the wing along with a center stringer.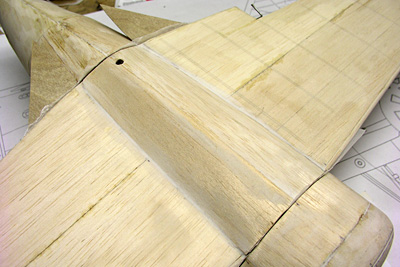 1/16" sheeting is installed over the formers. The tail end of the wing fillets can be seen at the trailing edge of the wing.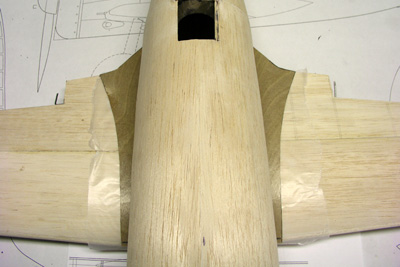 Top view of the bird showing the 1/64" plywood wing fillets base. A layer of wax paper is laid over the wing and the fillets are glued to the fuselage wing saddle.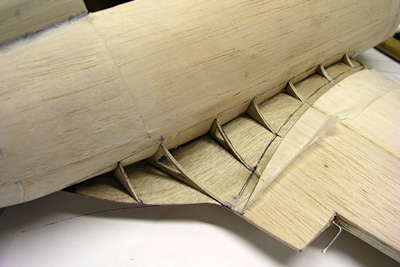 A series of 1/16" plywood fillet formers are glued to the fillet base and the fuselage side. I used 1/16" because 1/16" balsa breaks eaily.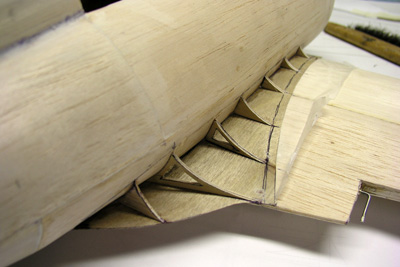 Another view of the right wing fillet prior to installing the 1/32" balsa top sheet.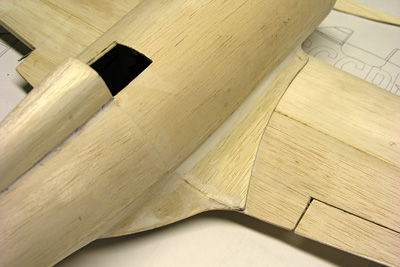 The 1/32" balsa sheet has been glued to the fillet formers and base. This was done in two pieces to facilitate installation.
Finished right wing fillet.