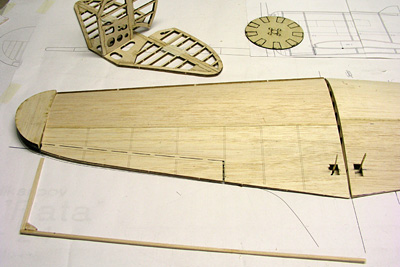 The top sheeting has been added along with the wing tip and leading edge. The wingtips are two layer of 1/4" thick balsa. The washout jig used while attaching the top wing skin created a build-in 1/8" washout (trailing edge up) at the tip of the wing.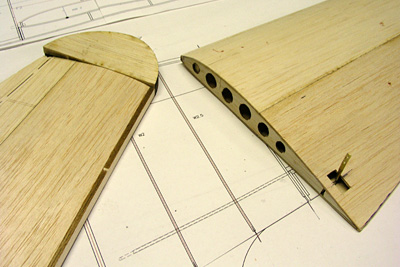 This photo shows the 1/8" balsa leading edge and wingtip of the left wing panel and the root detail of the right wing panel. It's now time to cut the ailerons free from the wing panel.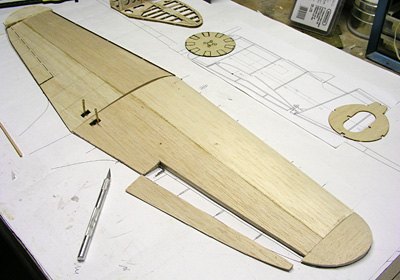 Here we see the entire wing with the aileron cut free. The exposed 1/16" music wire actuator for the aileron can be seen now. The leading edge of the aileron will be beveled slightly to allow for movement when hinged.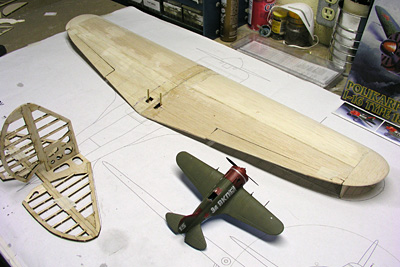 The basic wing structure is now complete.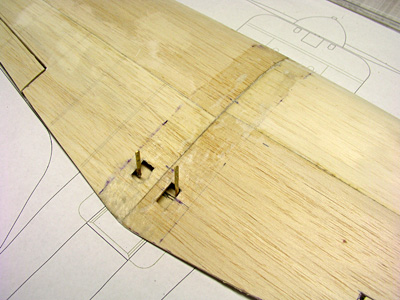 The center section joint is now reinforced by adding a 2" wide strip of .56 oz. fiberglass cloth soaked with thin Ca glue.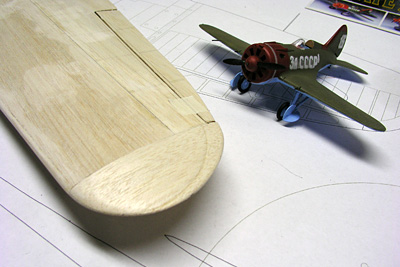 Detail photo showing the sanded and shaped wingtip.