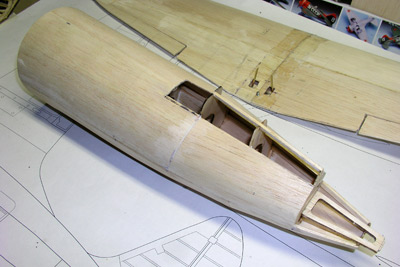 The fuselage sheeting is complete except for the turtle deck.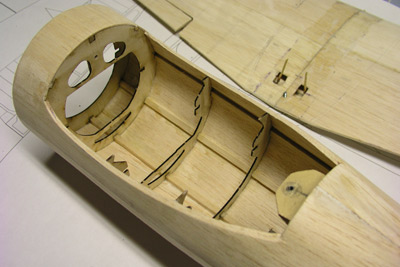 View of the fuselage cavity with the fuselage construction jig removed. Plenty of room for equipment. All of the equipment will be installed as far forward as possible to achieve balance.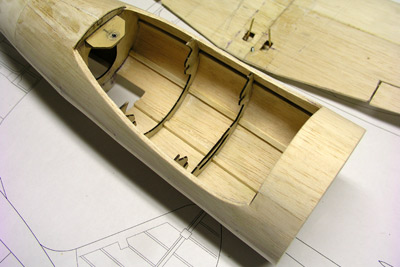 Another view of the belly of the the baby whale looking toward the aft end of the fuselage. The wing hold-down plate can be seen.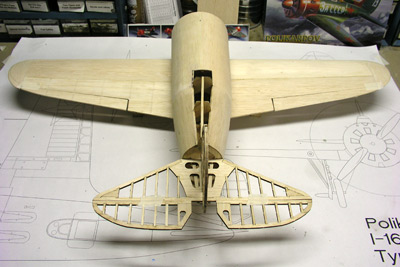 Overall view of the baby beast with the wing mounted.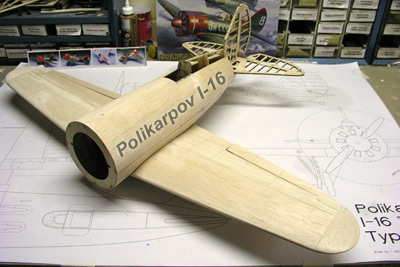 View of the compelete assembly ready for the turtle deck sheeting, cap and then the nose with integrated firewall.laser cut short kits available for this aircraft. Short kits can be shipped internationally for extra postage. Contact me with your location.