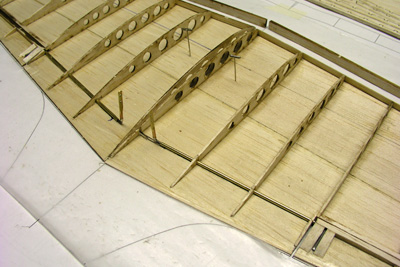 Close up of wing center section showing the aileron torque rods. The assembly is made of 1/16" music wire and brass tubing. Note the root rib is canted at an angle to match the dihedral.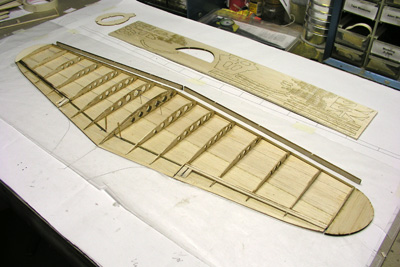 View of entire wing ready for adding the top sheeting.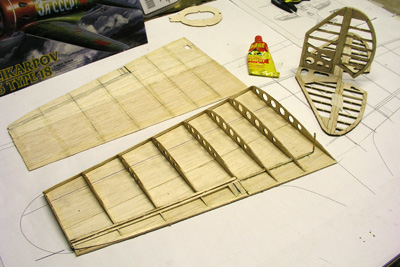 Edge glue two 4" x 1/16" thick balsa sheets and cut to the shape of a wing panel. Allow approximately 1/2" extra on the leading edge to compensate for the upper airfoil shape. Mark the location of ribs and aileron spars on the internal side of the wing skin. I use "Barge" contact cement for gluing the wing skin by applying a light smear of glue to the skin and the contact points on the main wing structure. NOTE: Be sure and place the washout guide under the lower wing skin to build in the washout when the top skin is glued in place.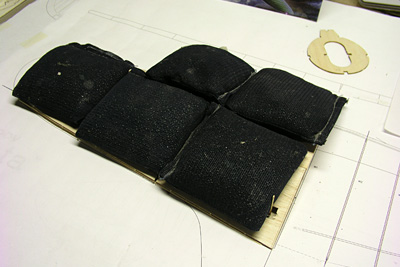 Place the top wing skin on the main structure by aligning the trailing edge. work your way to the sub-leading, pressing the skin down as you go. Place weight on top skin while the glue dries.