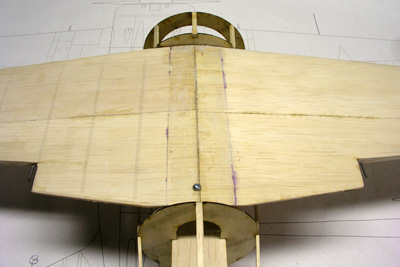 The wing has been mated to the fusellage. Some formers will go on the bottom of the wing to blend into the fuselage contour. Those will be added after the fuselage is sheeted.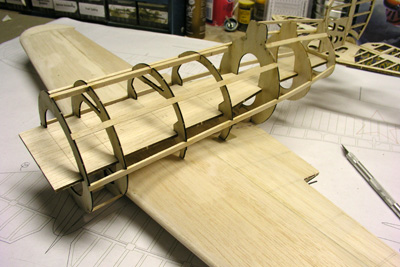 Here's a top side photo of the fuselage mounted to the fuselage.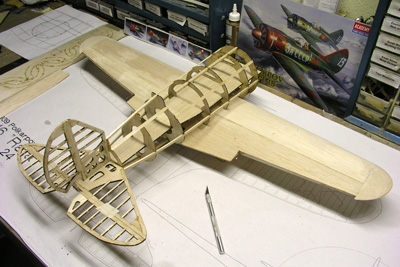 A 3/4 rear view of the I-16 frame ready to be sheeted.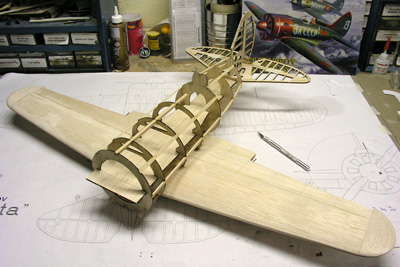 One more view the structure before closing it up. The fuselage sheeting will be added in 4 pieces starting with the lower half.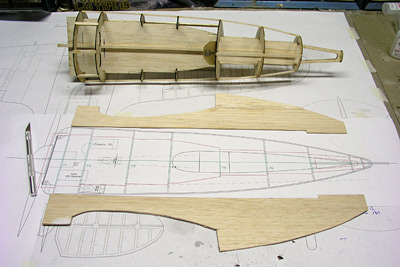 The lower fuselage sides are sized and pre-cut to wrap around the lower half of the fuselage frame.