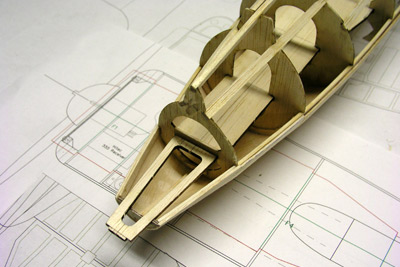 The lower aft fuselage sheeting has been added. The photo shows the part of the jig that will become the bearing plate for the horizontal stabilizer. The jig will be cut just ahead of the last full former F7 and pulled out of the fuselage.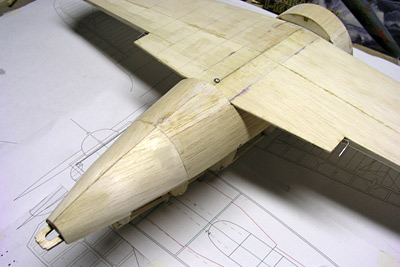 View of the lower fuselage sheeting with the wing attached.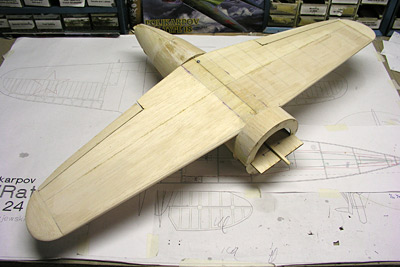 Another view of the underside of the I-16 showing the front foward part of the fuselage.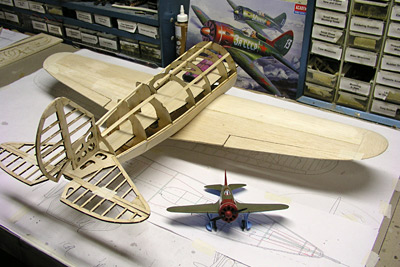 A couple more photos showing the entire airframe with the wing attached.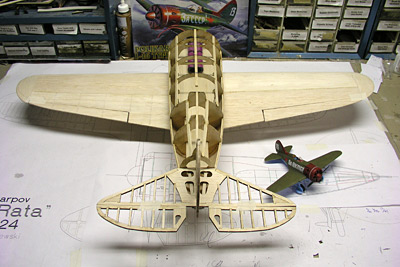 It's really starting to look like an I-16. The model has a generous amount of wing area for such a small model and should provide a very flyable wing loading.